Minimal
Minimal
3663 Woodspring Rd, Lucas County, Ohio
FEMA Zone (est.): X
Flood insurance: recommended i
While this property is likely safe from flooding, the local community is at risk.
This property has a Minimal Flood Factor®. Because of differences in elevation and proximity to water, even adjacent neighbors can have very different levels of risk.
13% of properties are at risk of flooding in Lucas County
Flood risk in this:
Community Risk
Explore community flood risks
Overall, Lucas County has a moderate risk of flooding over the next 30 years, which means flooding is likely to impact day to day life within the community. In addition to damage on residential properties, flooding can also cut off access to utilities, emergency services, transportation, and may impact the overall economic well-being of an area.
Explore the maps below to learn more about the homes, businesses, roads and services at risk nearby.
Flood Depth Explained
Even a little flooding can damage a building.

i
It may not seem like a lot, but just an inch of flooding can cause major damage to a property and belongings and spur mold growth.
Wood floors, carpets
Drywall, exposed insulation, wallpaper
Yard
Insulated appliances
Most cars unable to drive
Electrical outlets
Furnaces, HVAC systems
Most trucks unable to drive
Cars Float
Large appliances
Water supply, sewage, and plumbing
Infrastructure of home
Flood Risk Explorer
Flood risks vary by depth and likelihood
Major flood events are less likely to occur than smaller, more frequent events, but have a greater capacity for damage. If water reaches a building, the amount of damage, if any, will depend on the building's elevation and foundation.
Select a projected flood risk for 2022:
More likely to occur
Higher depth of flooding
In 2022, it is 0.2% likely that of water will reach the largest building on this property.
Depth of flooding (feet)
2022
2052
Depth of flooding (feet)
2022
2052
In 2022, it is 0.2% likely that of water will reach the largest building on this property.
Environmental Changes
Flood risks are changing because of the environment.
A changing environment means higher seas, new weather patterns, and stronger storms. As the atmosphere warms, there is more evaporation and more water available when it rains.
A warmer atmosphere also means warmer oceans, which can intensify flooding from hurricanes and offshore storms. Sea level rise also increases coastal flood risks, as higher seas mean there's more water available when high tides and coastal storms cause flooding.
Learn more about the environmental factors increasing flood risk.
Select year of projection
Change in extreme rain events compared to 1980-2010 average. i
Source: NASA Earth Exchange Global Daily Downscaled Projections (NEX-GDDP).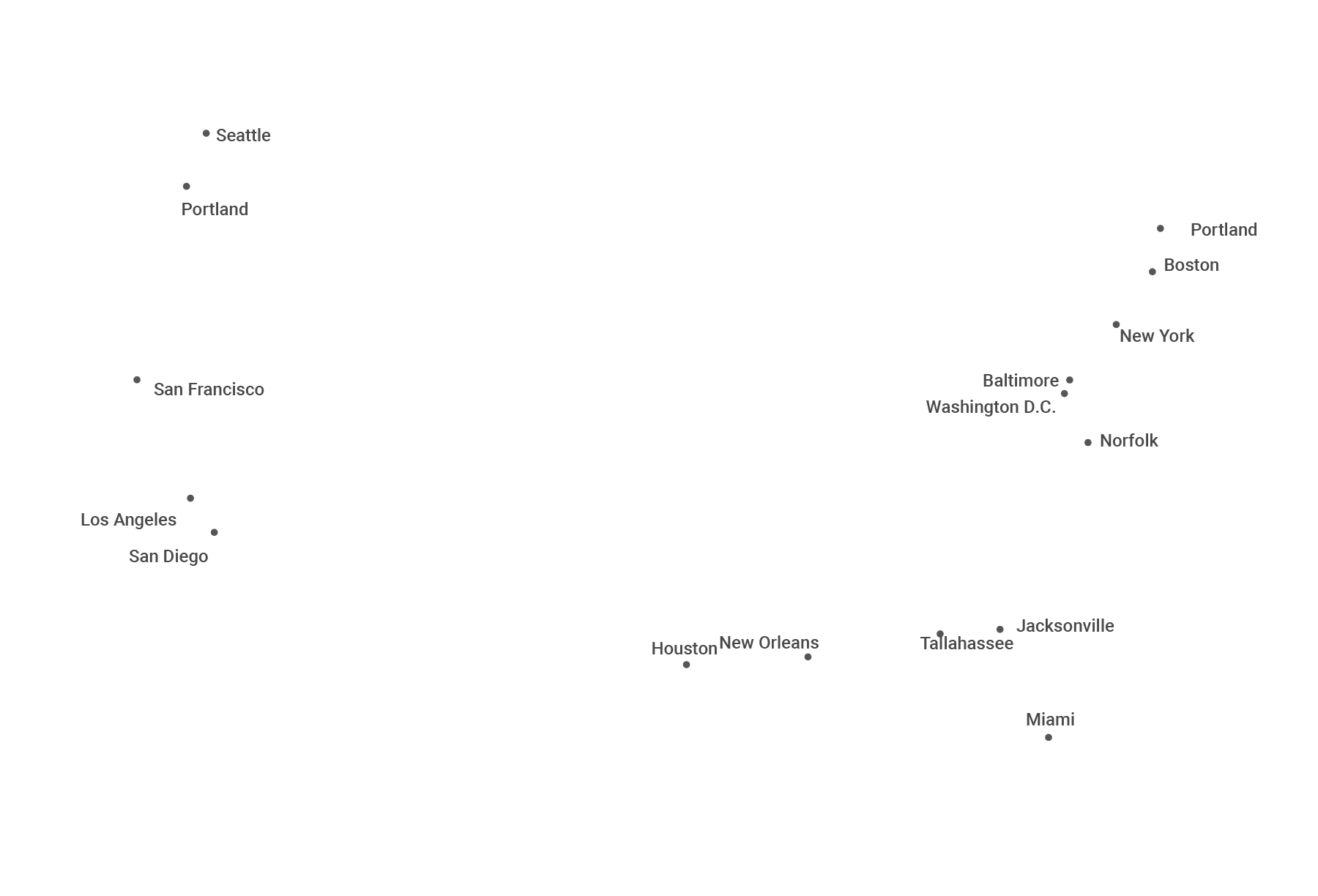 Rise in inches, compared to 1980-2010 average. i
+5 in.
Place with highest sea level rise (inches)
| | |
| --- | --- |
| 14.4 | Grand Isle, LA |
| 10.3 | Galveston Pier 21, TX |
| 9.4 | Ocean City Inlet, MD |
| 9.1 | New Canal Station, LA |
| 8.7 | Lewisetta, VA |
Source: Kopp et al, 2017. Evolving Understanding of Antarctic Ice‐Sheet Physics and Ambiguity in Probabilistic Sea‐Level Projections.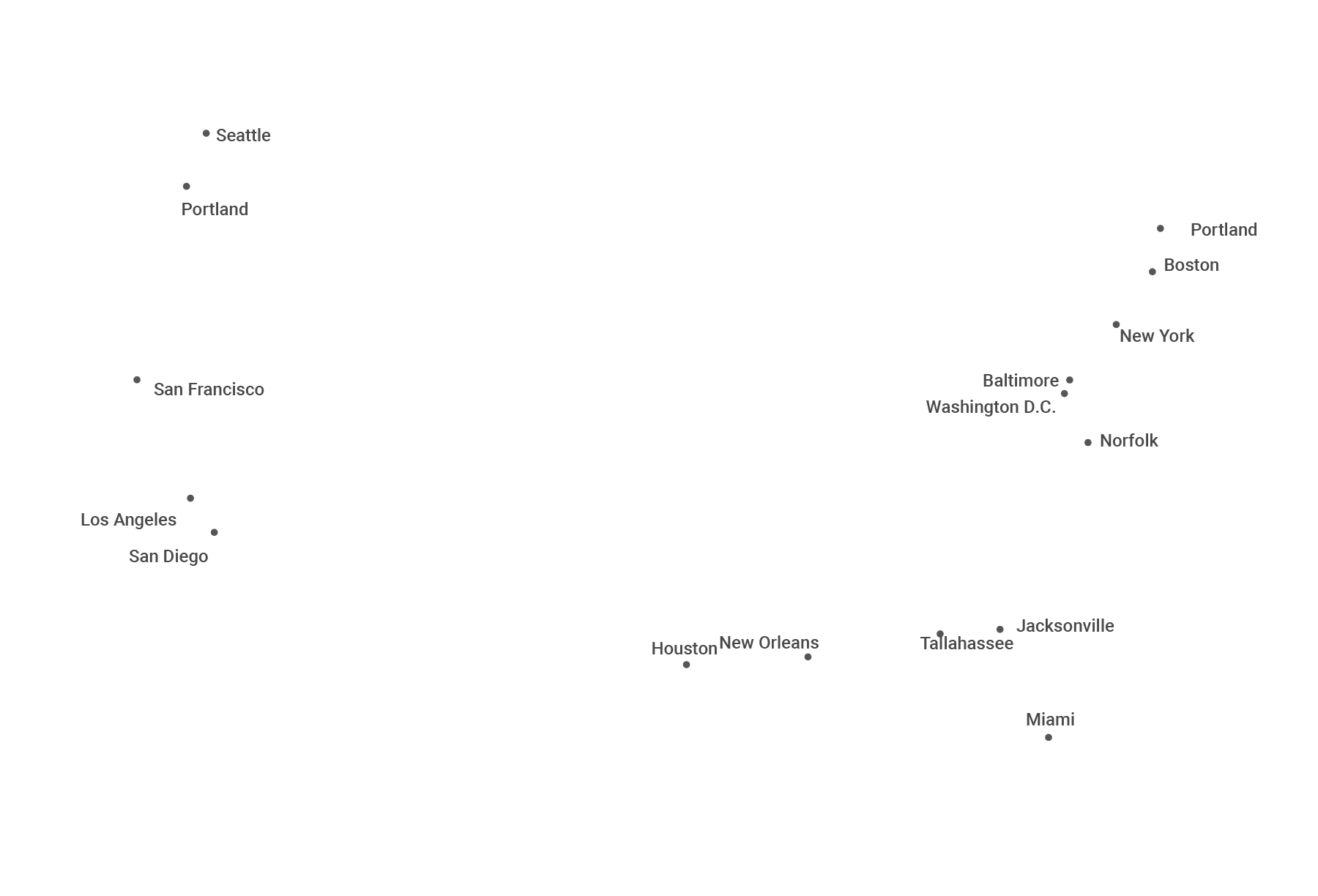 Temperatures in degrees Fahrenheit. Increase in comparison to the 1980-2010 average. i
Source: NOAA National Data Buoy Center and Schmidt et al, 2014., Configuration and assessment of the GISS ModelE2 contributions to the CMIP5 archive.
Personal Solutions
There are solutions to protect your property.
Just an inch of flooding can cost $25,000 or more, yet typical homeowners insurance does not cover flood damage. Learn more about solutions to protect your home, business, and community.
Cleared gutters

Removing leaves and other debris from clogged gutters and downspouts can prevent water from pooling around a building's foundation

Contact city officials

Most personal protection measures will require permits from a local floodplain manager. Community adaptation efforts can reduce flood risk and lower the costs of flood insurance, and communities may have their own hazard mitigation programs, tax incentives or rebates.

Coatings and Sealants

A form of "dry flood-proofing," coatings and sealants that you apply to your foundation, walls, windows and doorways will help prevent flood water from leaking into your house through cracks or penetrations where utilities may come through. Sealants should meet ANSI 2510 standards.

Nonporous Flooring

Choosing flooring for the first level of the house that is made of ceramic tile with water-resistant mortar, interlocking tile, concrete, or other nonporous materials can help reduce damage in the event of a flood.

Sandbags

Sandbags can prevent or reduce flood water by acting as a barrier to divert moving water around, instead of through, buildings. Sandbags are most effective when used with plastic sheeting and stacked like bricks to form a wall. Many communities offer free sandbags when flooding is imminent.

Rain barrels

Rain barrels are containers connected to gutter downspouts that collect runoff from a building's roof, reducing minor flood risks. They range in size from 30 to 100 gallons, can be made of plastic or wood, and the collected rainwater can be used for activities like gardening or car washing.

Regraded property

By adjusting the slope (grade) around a building's foundation, water can more easily flow away from the building. Regrading may be especially effective for older homes where the grade around it may have settled over time.
Local Risk Overview
Flood risks beyond this property.
Explore the risks for your neighborhood, zip code, and state and find more solutions that can protect your community.